The Association for Queer Anthropology (AQA) is very pleased to announce the 2017 winners of the Ruth Benedict Book Prize for outstanding scholarship on a lesbian, gay, bisexual, or transgender topic. The prize is presented each year at the American Anthropological Association's national meeting to acknowledge excellence in a scholarly book written from an anthropological perspective that engages theoretical perspectives relevant to LGBTQ studies.
The Ruth Benedict Book Prize Committee considered a significant number of nominations this year, representing the range and depth of exceptional new work in queer anthropology. We are delighted to announce this year's winners: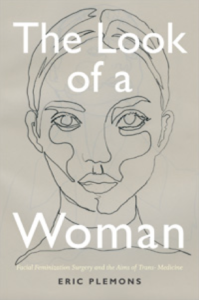 In the category of Outstanding Single­Authored Monograph, the 2017 Ruth Benedict Prize winner is Eric Plemons for The Look of a Woman: Facial Feminization Surgery and the Aims of Trans-Medicine (Duke University Press, 2017). The Look of A Woman is an elegant, original and nuanced ethnographic investigation of facial feminization surgery (FFS–a procedure utilized by trans-women to feminize their faces) in America.  The Look of a Woman combines theoretical nuance with ethnographic richness: The ethnographic chapters illustrate original and important theoretical insights on changing North American sex and gender norms, shifts in trans-treatment paradigms, and the importance of foregrounding the performativity of sex and gender in the changing materialities of bodies. The details of informants' accounts illuminate and nuance Plemons' sophisticated theoretical intervention into gender as performativity. Immensely insightful, this book both extends the field of queer anthropology and shows how science and technology studies and queer studies can benefit from ethnographic insight.
The Committee would also like to recognize Denis M. Provencher's single­ authored monograph Queer Maghrebi French: Language, Temporalities,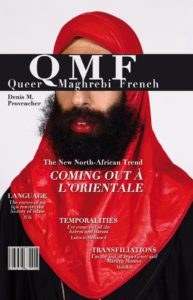 Transfiliations (Liverpool University Press, 2017) with an Honorable Mention. Queer Maghrebi French analyzes the lives, words, and creative productions of queer French men of North African descent and queer North African French men who are now living in France and the French diaspora.  Provencher's analysis demonstrates how language can be a flexible and creative tool for understanding ethno-sexual selfhood in diverse locations and contexts. This book extends a rich tradition in queer anthropology interested in the relationships between language, sexuality, and migration through its intersectional approach, methodological breadth, and conceptual innovation.
The Ruth Benedict Book Prize will be presented to the winning authors during the AQA Business meeting on Saturday December 2, 2017 at the American Anthropological Association 2017 annual meeting. AQA would like to thank the Ruth Benedict Book Prize Committee for their work, including former Benedict Prize winners David A.B. Murray, Noelle Stout, Lucinda Ramberg and Graduate Student Representative Justin Perez. For additional information, please contact the Committee Chair, David Murray, at damurray@yorku.ca.